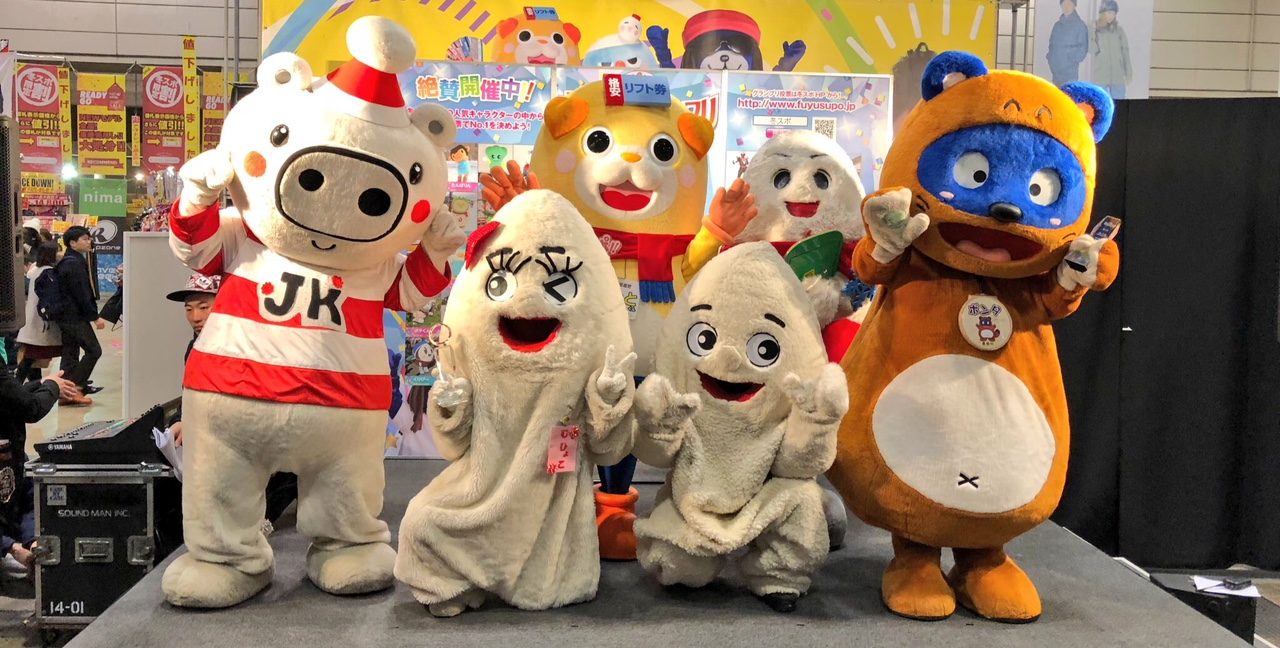 For four years running, the winter sports website Fuyusupo has held a vote to decide the nation's favourite ski resort mascot. The results of this year's contest were announced at a special ceremony in Makuhari Messe in Chiba Prefecture on Sunday, so I went along. The event resembled a big warehouse sale of ski gear, with a small stage for the mascot ceremony. I don't think anybody else had come to see the mascots, but a small cluster of curious bargain-hunters eventually gathered around the stage when the announcements began.
Out of the contest's fifty entrants, half a dozen were in attendance, along with the website's mascot, a ski-lift-ticket-loving dog named Ticket-kun.
The winner of the 2016-2017 Ski Resort Character Grand Prix had been a snow-covered conifer named Jukki-kun, representing Zao Onsen Resort in Yamagata. I spotted him in the audience at this year's event, proudly showing off his trophy.
As it turned out, the winners of this year's prize were also mascots from Zao Onsen (there are three). Named Taiki-kun and Muhyoko-chan, the champions were two more snow-coated trees.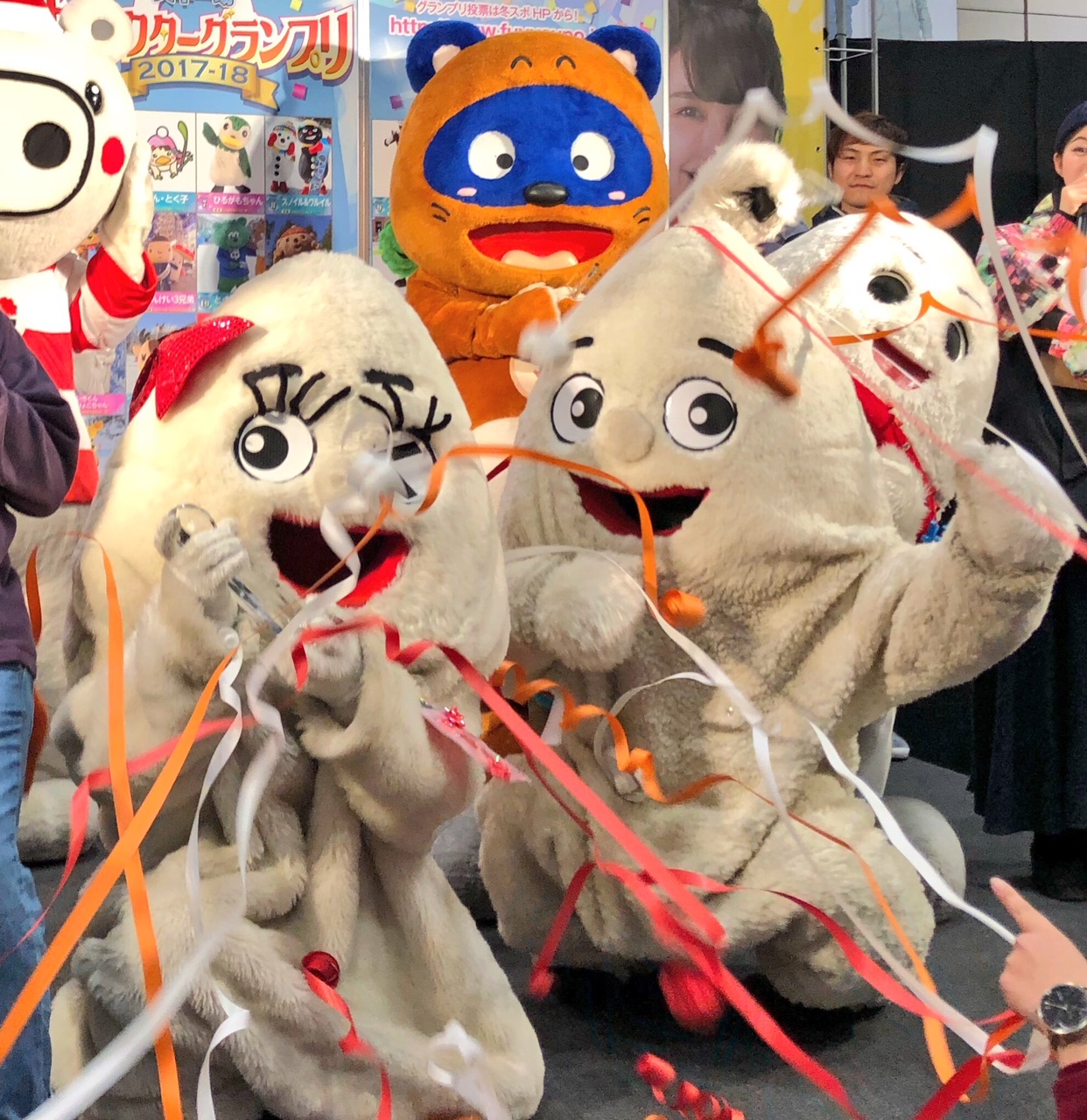 In second place was a raccoon dog named Ponta, from Chausuyama Ski Resort (not to be mistaken with that other raccoon dog named Ponta, the mascot for the Ponta shopping point card.)
In third place was the unfortunately-named pig, Pork-kun, from Joetsu International Ski Area.
After the voting results were revealed, the mascots played "janken" (rock, paper, scissors) with volunteers from the small crowd, and the winners got prizes. I was lucky enough to beat one of the Grand Prix victors, Taiki-kun, and I won a one-day ski-slope pass for Zao Onsen ski resort. If only I didn't have to travel hundreds of miles to Yamagata to use it!