Here are some photos I took in May of last year at the annual Gotochi Character Festival, held near Oshiage station, under the shadow of the Sky Tree. Around ninety regional mascots were congregated at the event.
Higapyon
The Higashin news mascot takes the stage.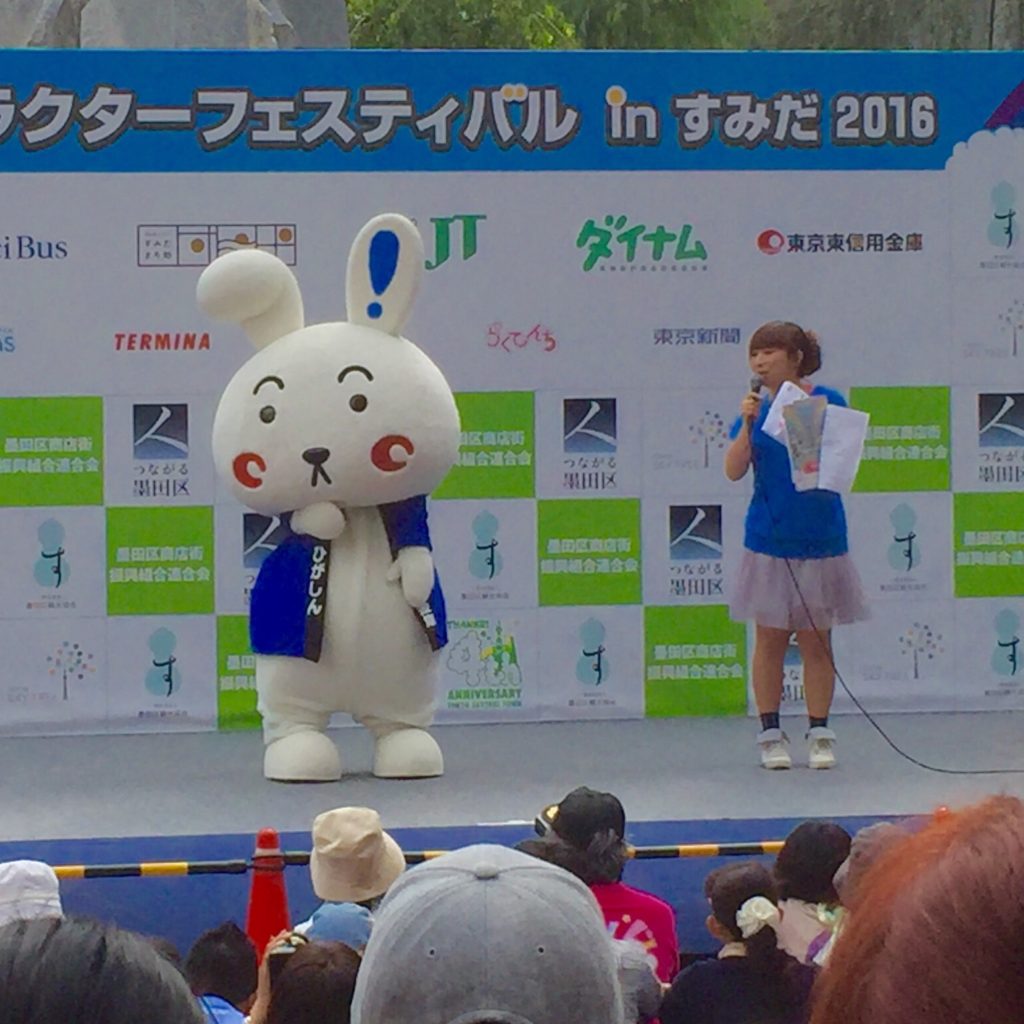 Monkeykuu
Monkeykuu, a stylish mascot from Hida, Takayama, has an eye for the ladies. He canoodles with his fans with such frequency it makes me wonder whether the actor inside is very committed to character or just an opportunistic letch!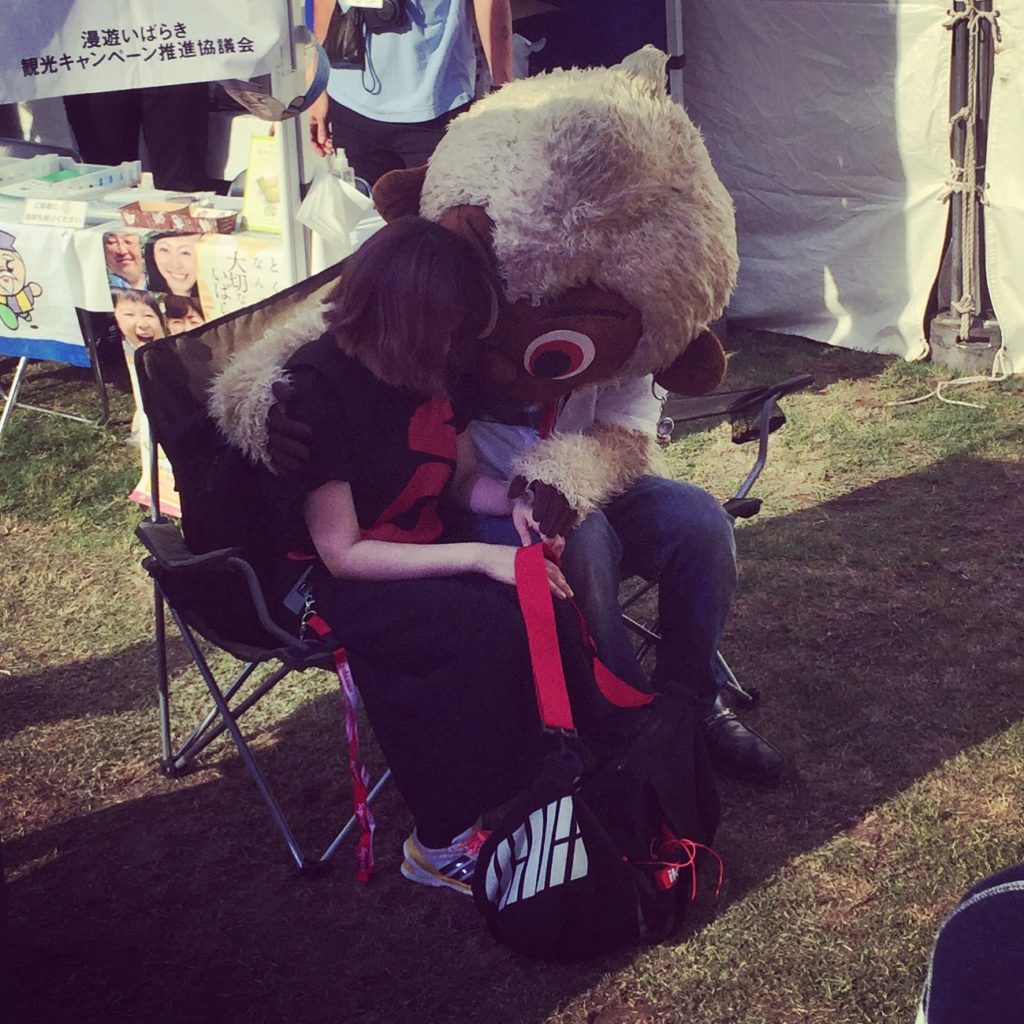 Kappa No Kotarou
Kappa no Kotarou is the mascot of Sumida-ku, where this event took place. He looked comfortable on his home turf, frolicking in the park. A very benign descendant of the murderous kappas of lore.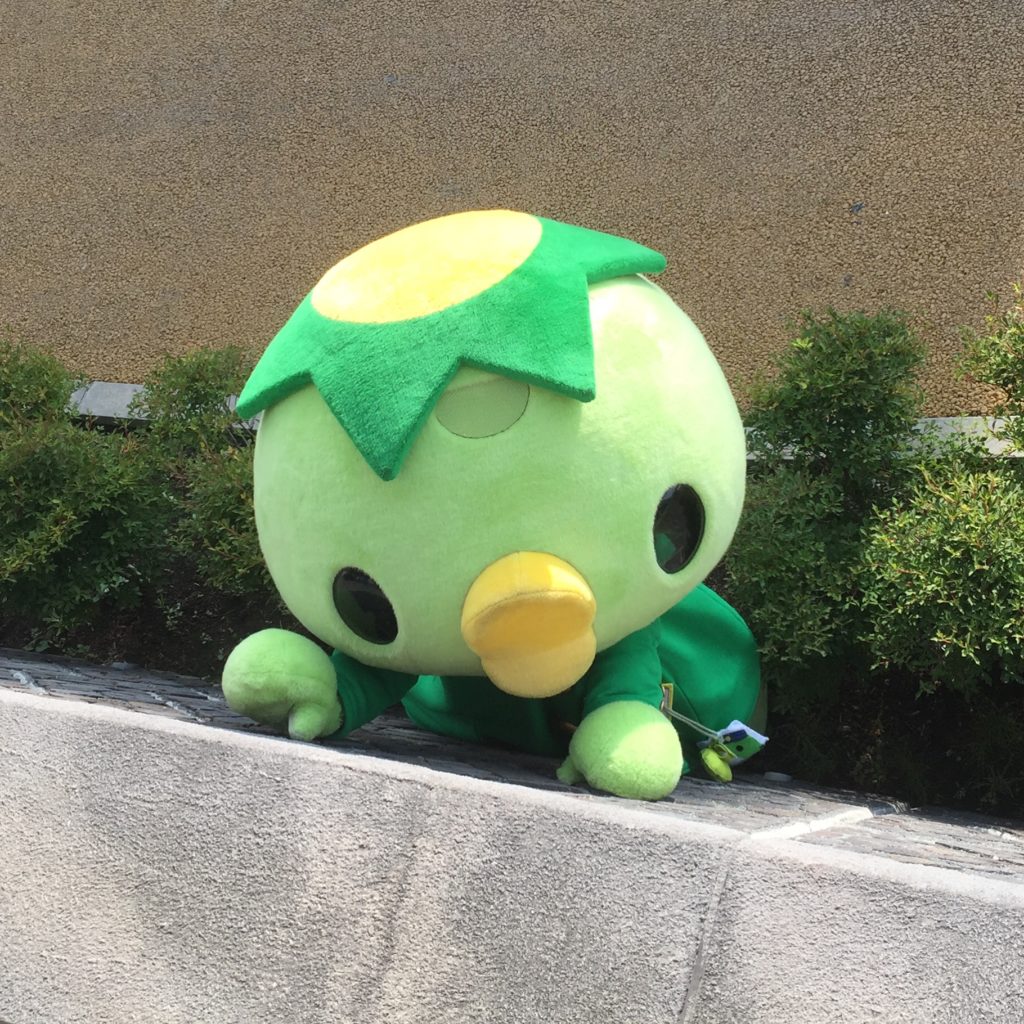 Zombear
Watch out for the terrifying Zombear!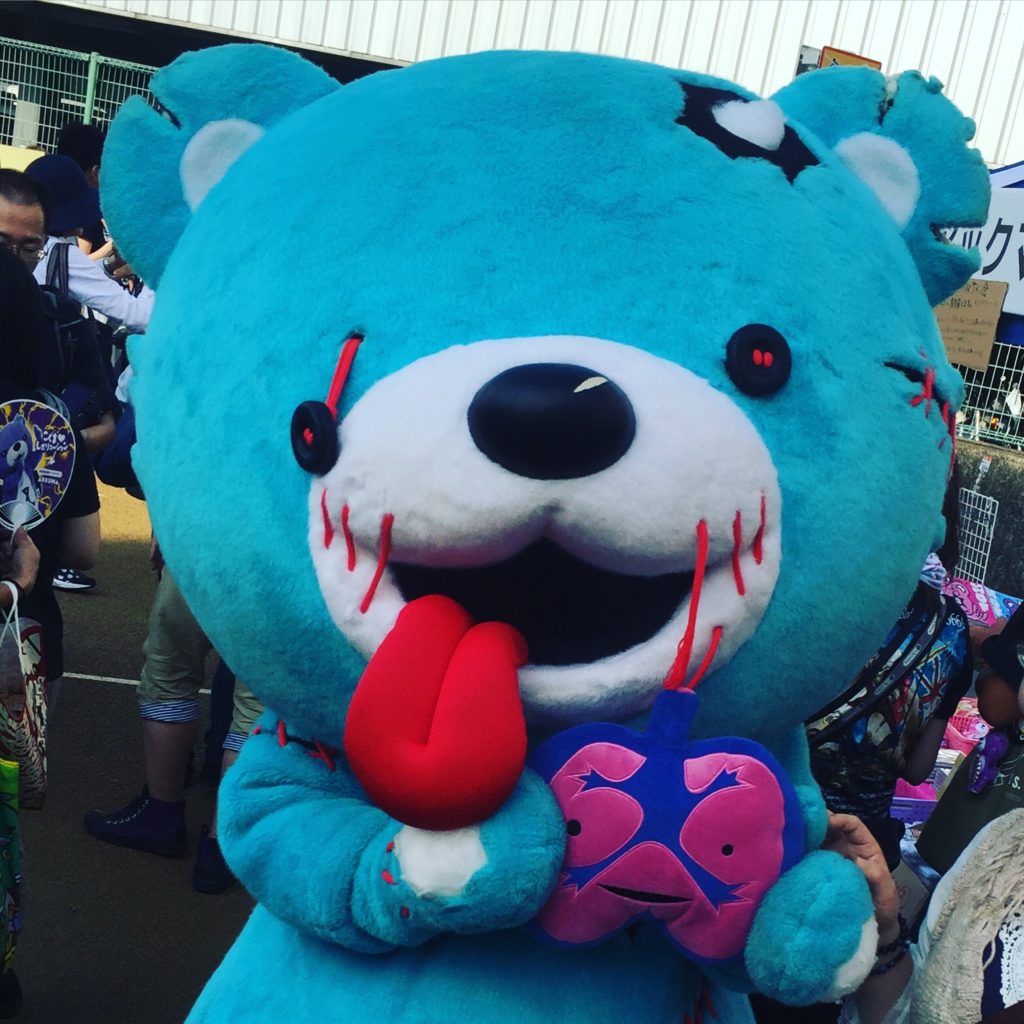 Inarinko
The trendy Inarinko, of Toyokawa, Aichi, flirts with a guy while she's away from her male counterpart, Inarin.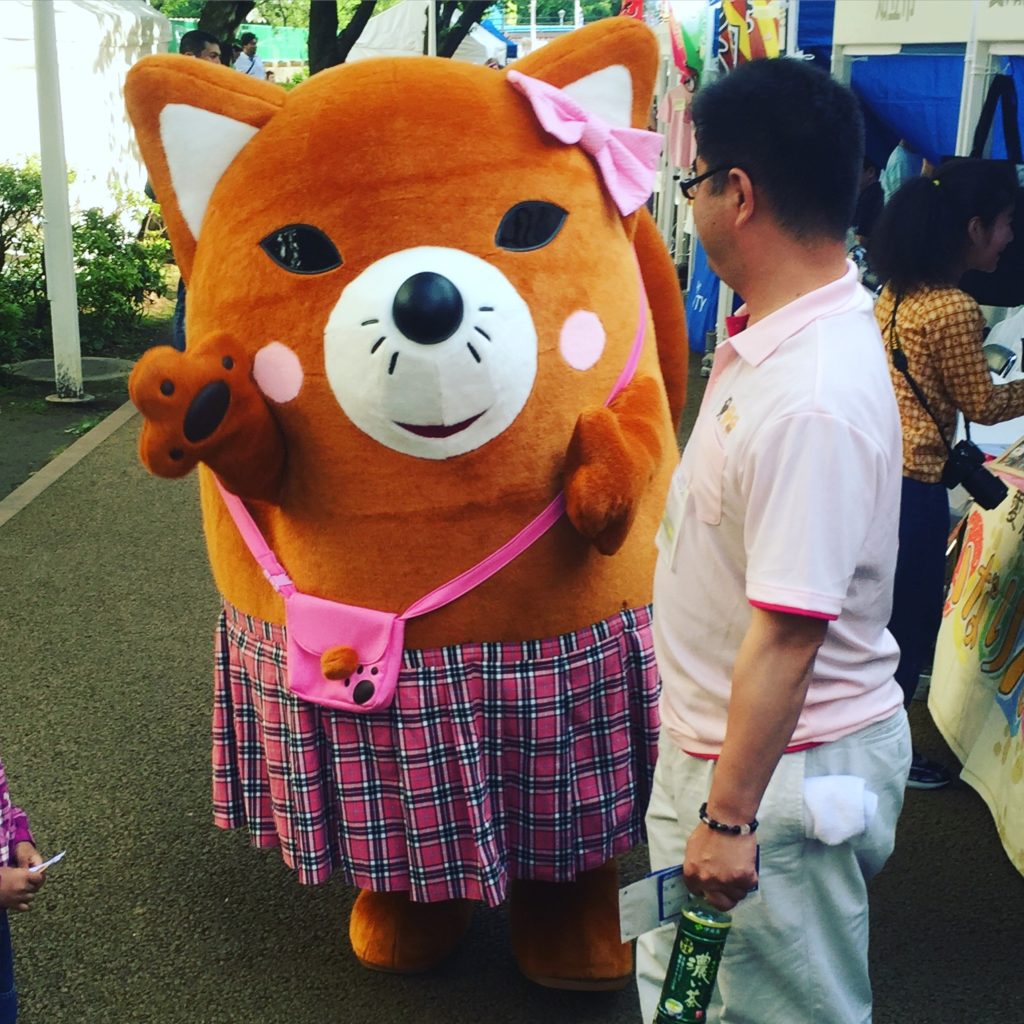 Shinjou-kun
This year's "Mascot of the Year" winner, Shinjou-kun, looks grumpy (his noodle-bowl hat and hair had briefly fallen off).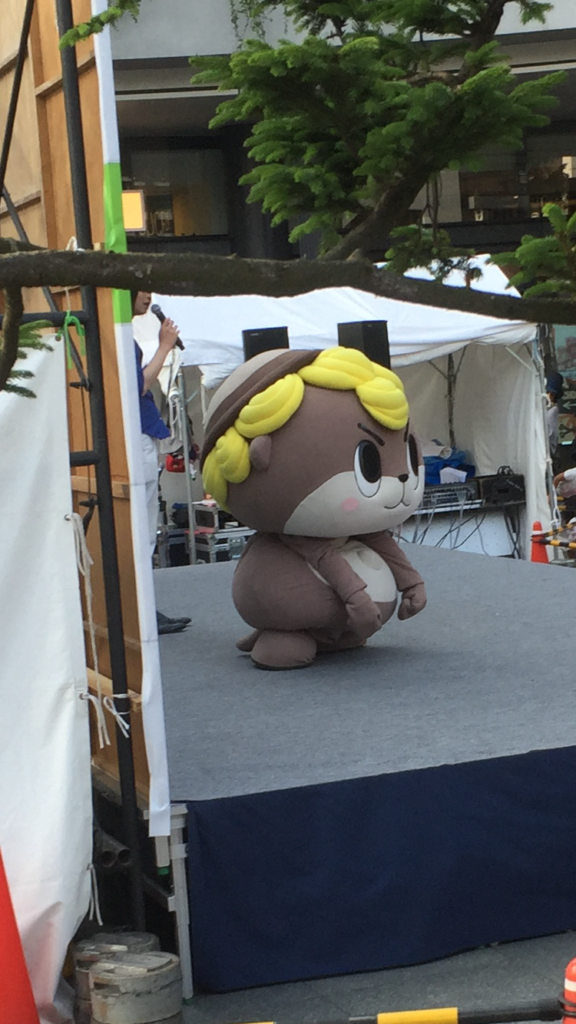 Konyudoukun
Konyudoukun hails from Yokkaichi City, Mie.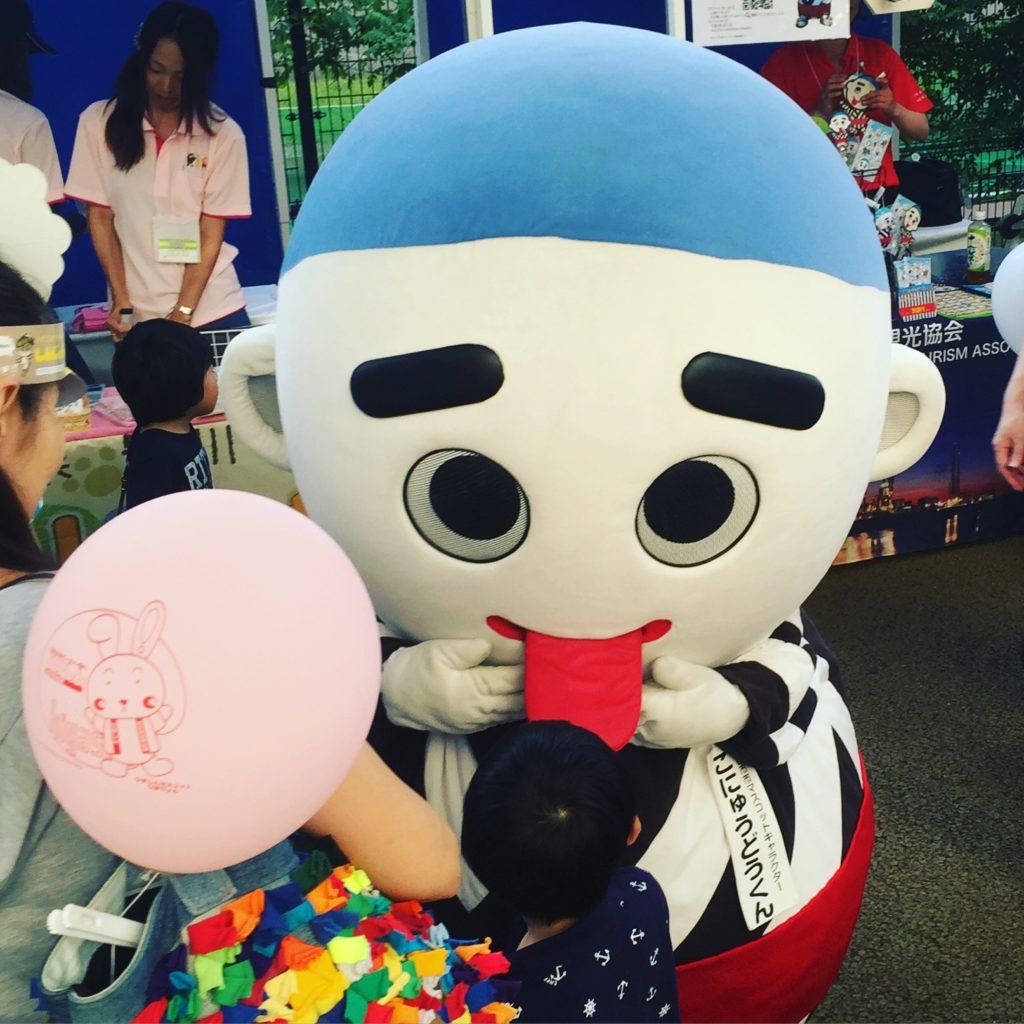 Yume-chan
Yume is the mascot for Takata city.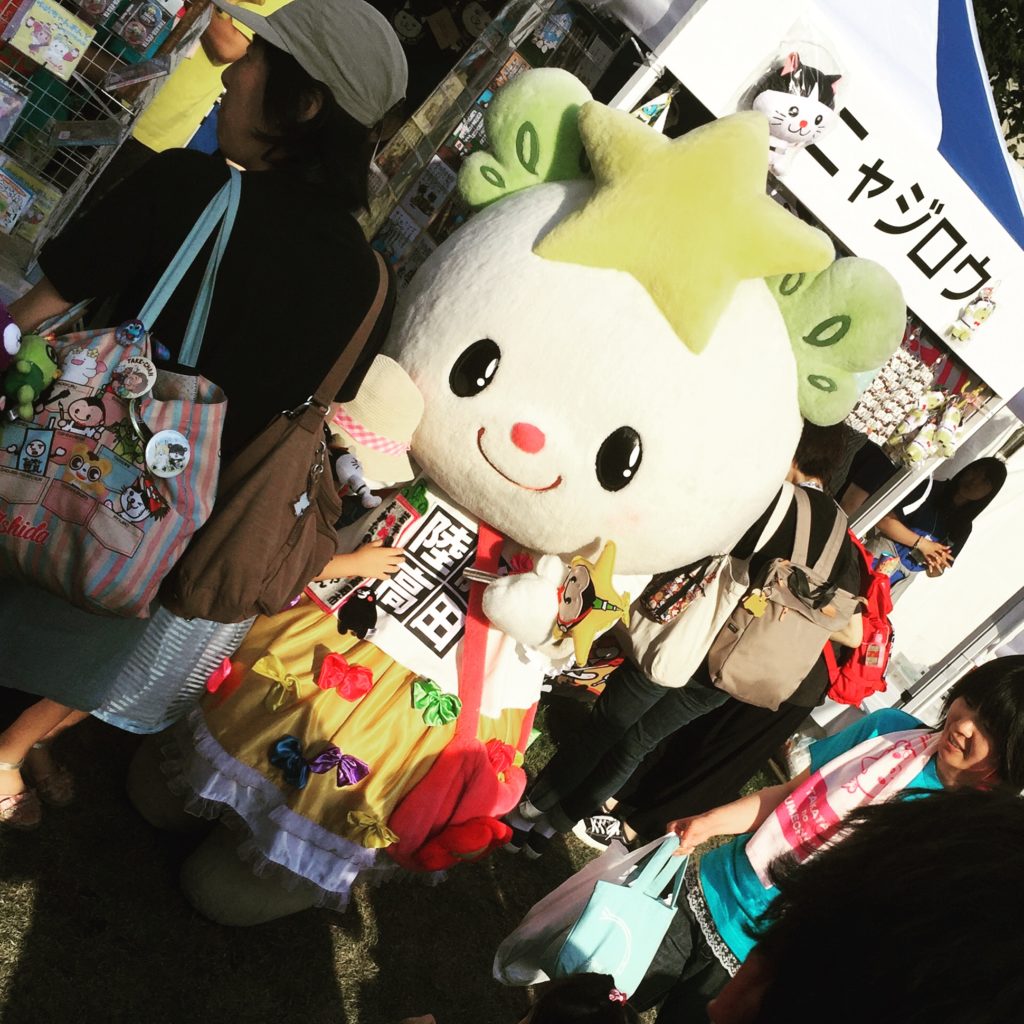 Light
"Light", one of Dainam Group's gang of "Moories" characters, is a light sprite. Apparently he's done something heinous because he's been fingered by the cops.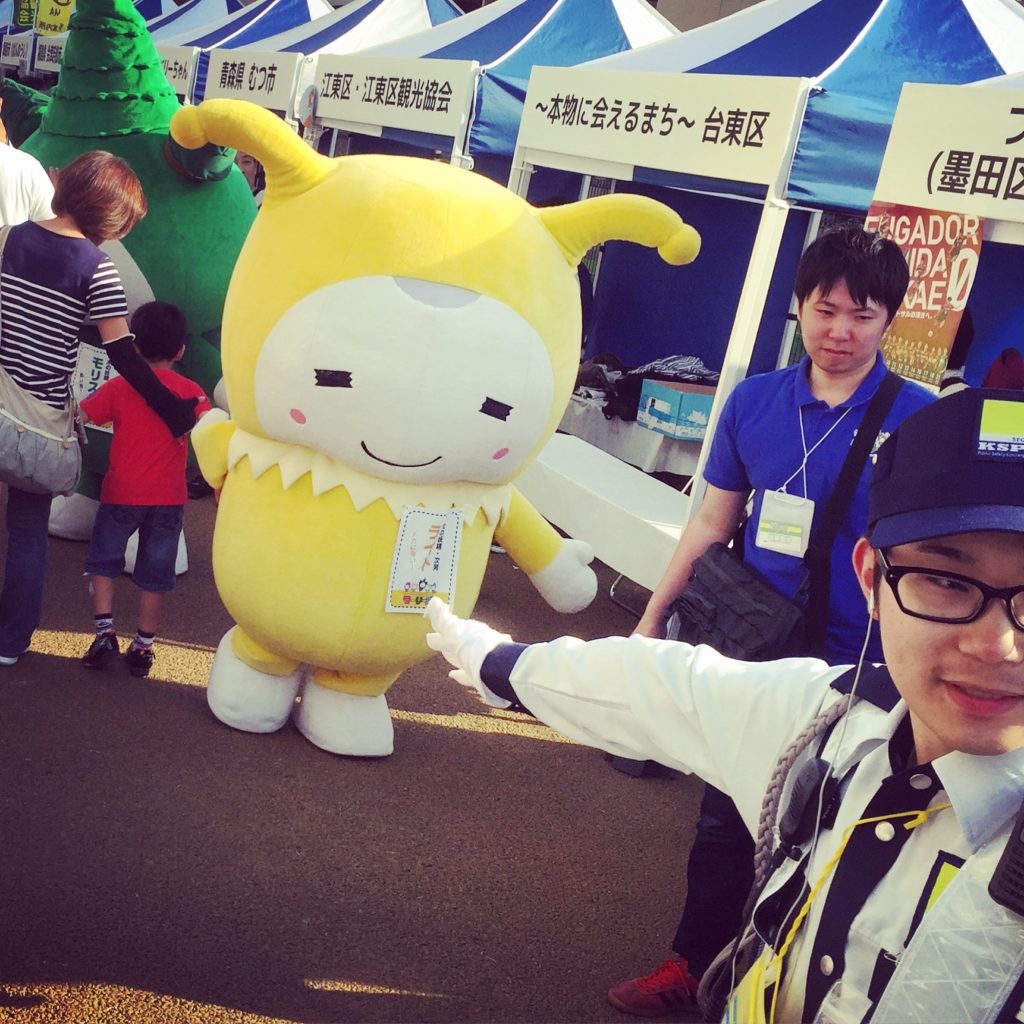 Koroton
Coroton the spherical pig of Maebashi City, Gunma. It must be a challenge to move in that costume!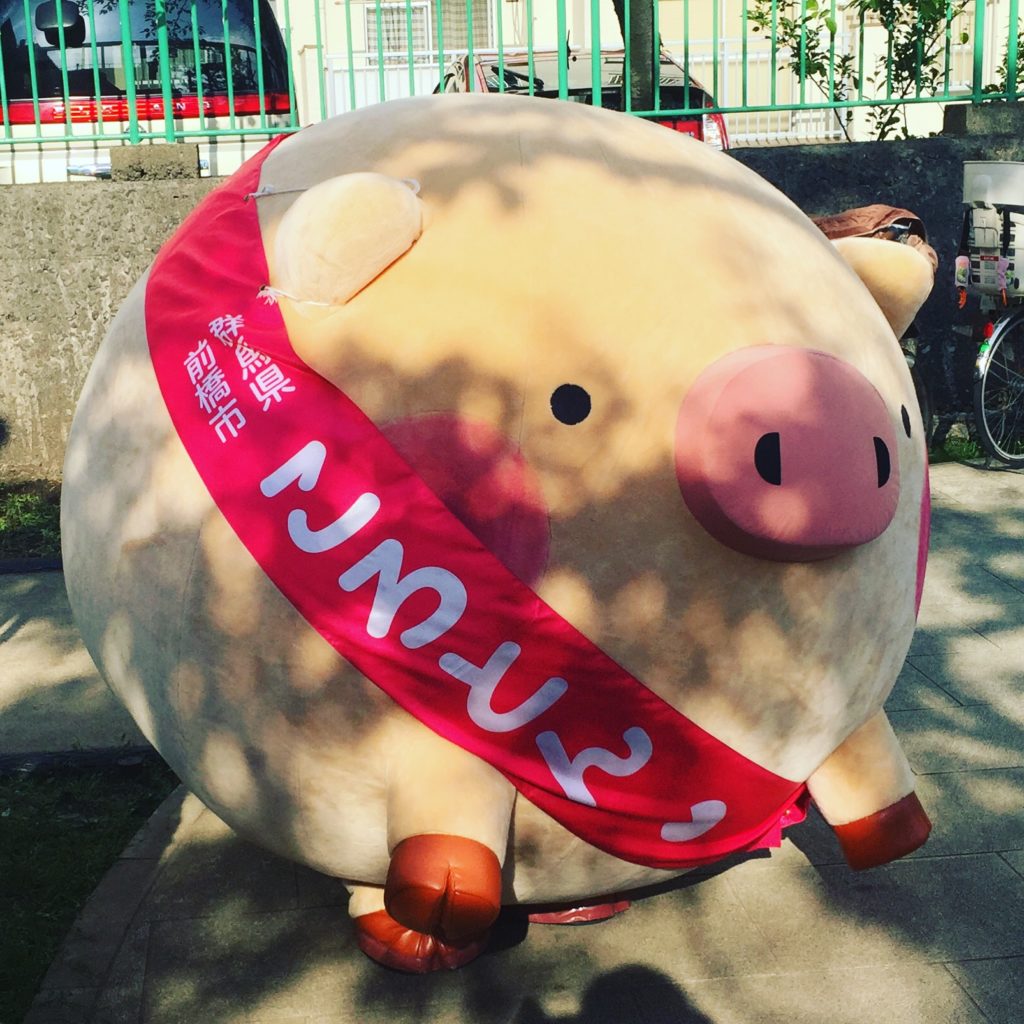 Osaki Ichibantaro
Osaki Ichibantaro, of Tokyo's Osaki station, hugs an adoring fan.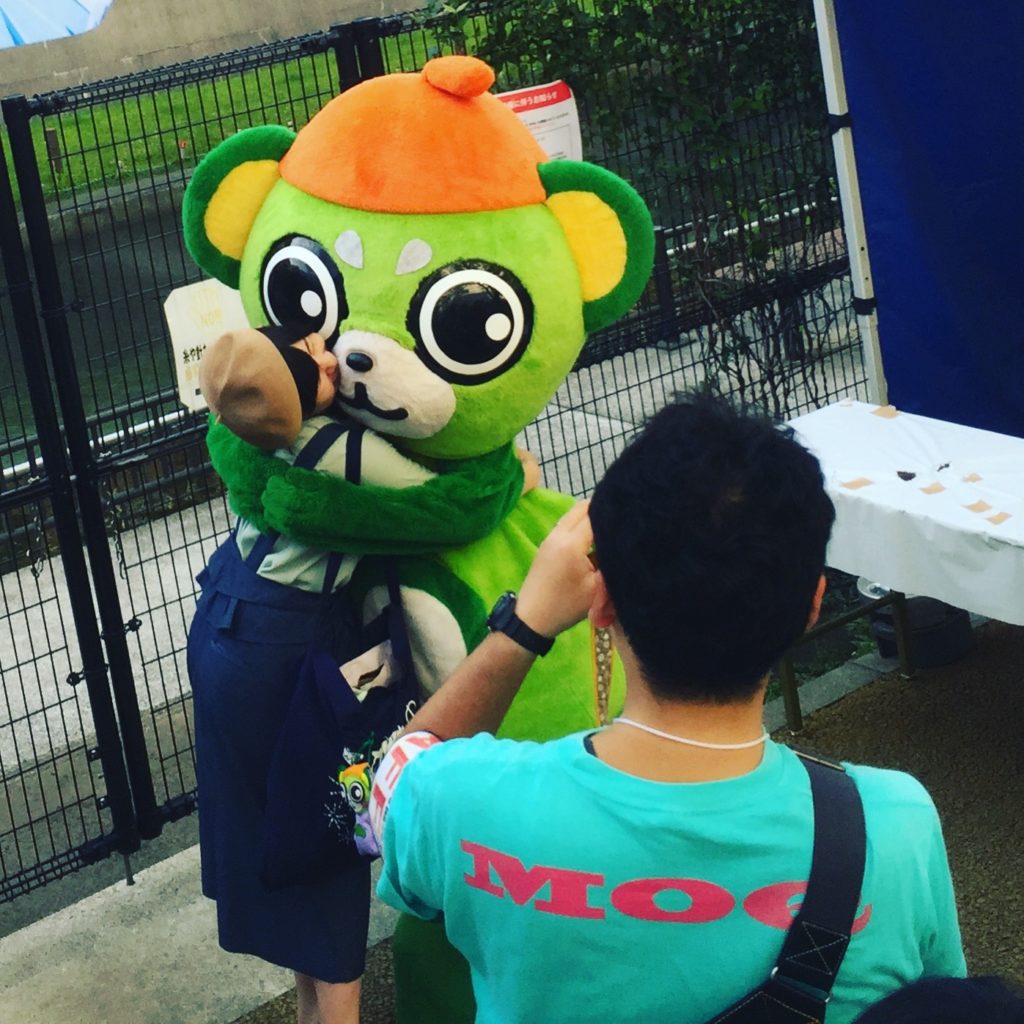 Todorocky
This musclebound mascot, Todorocky of Todoroki city, is not someone to mess with.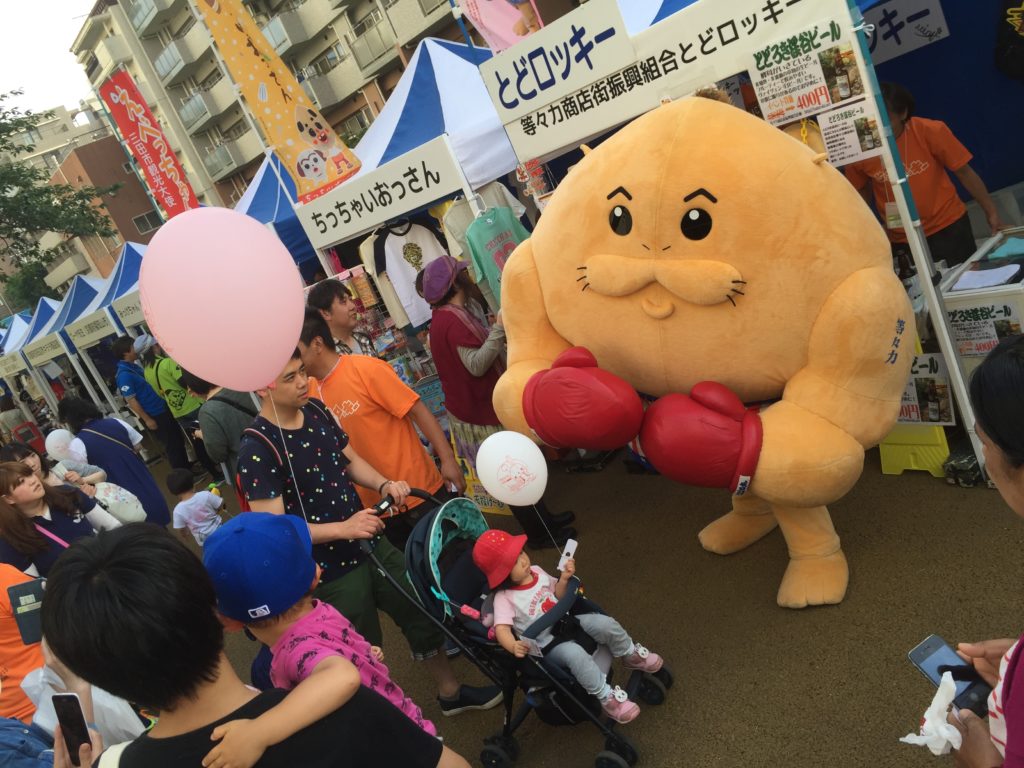 Chichai Obasan
Chichai Obasan, one of the more talkative mascots, strikes a pose.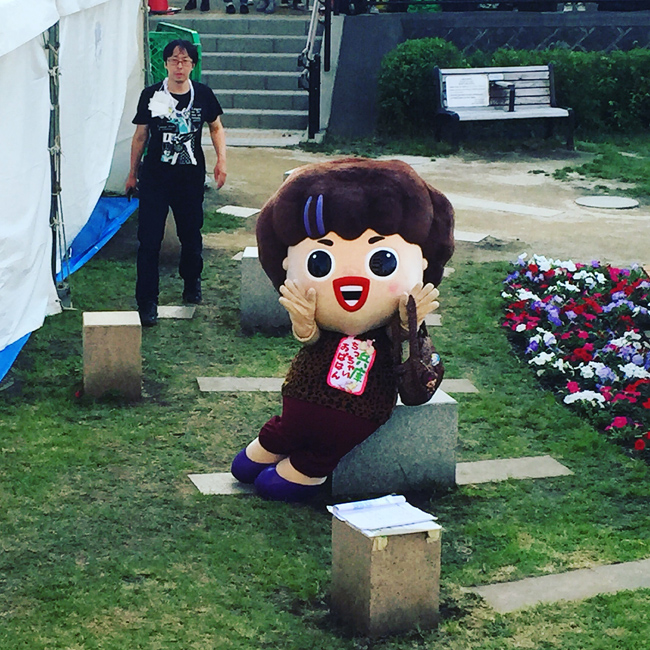 Norimakitintaro
Norimakitintaro always has sushi on his mind. Literally.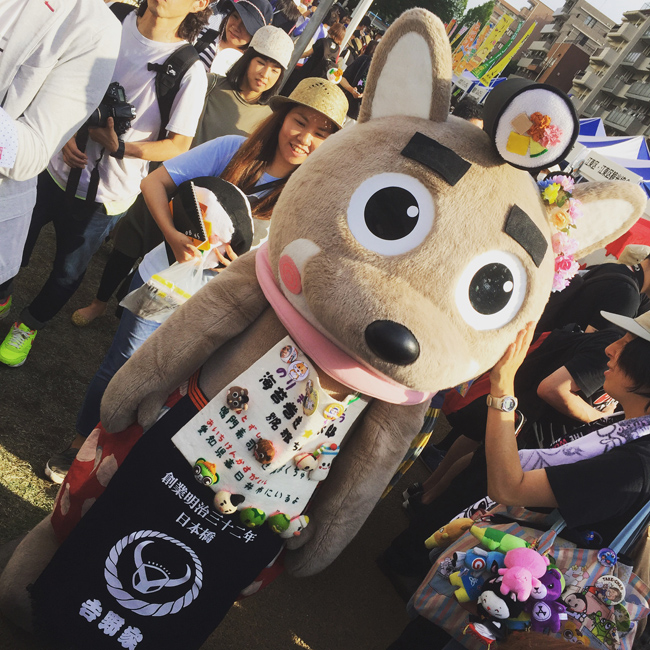 Reruhi-san

Japan's tallest mascot (at a towering 270cm) is a likeness of Theodor Van Lerch, an Austro-Hungarian army officer who introduced skiing to Japan.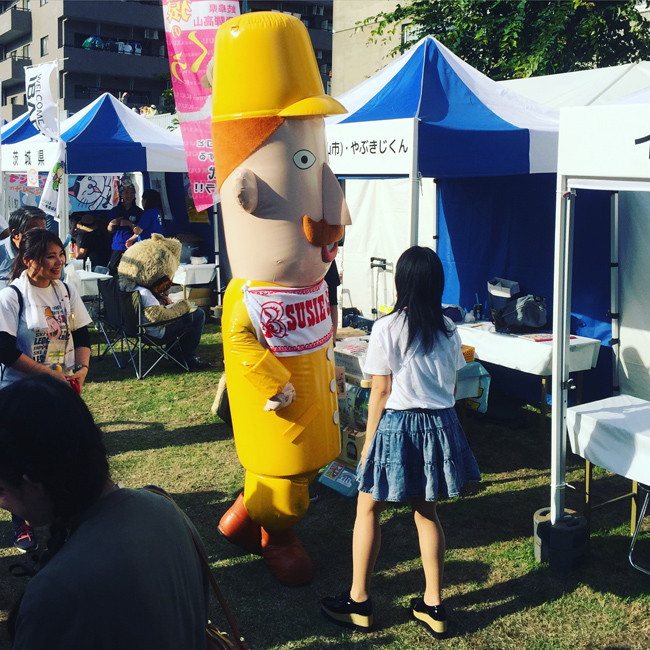 Ayucoro-chan
Ayucoro-chan is dogged by fans, even when he's relaxing in the park.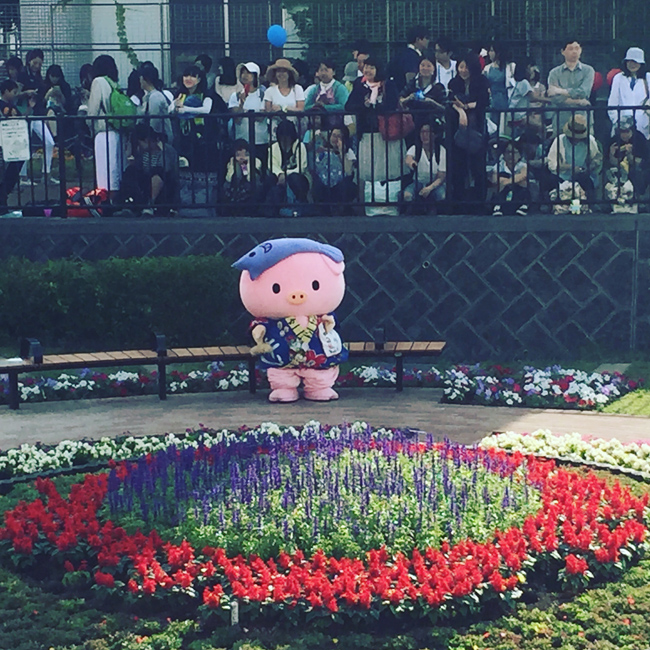 Kato No Jo
The helpful Jo, of Hyogo's Kato City.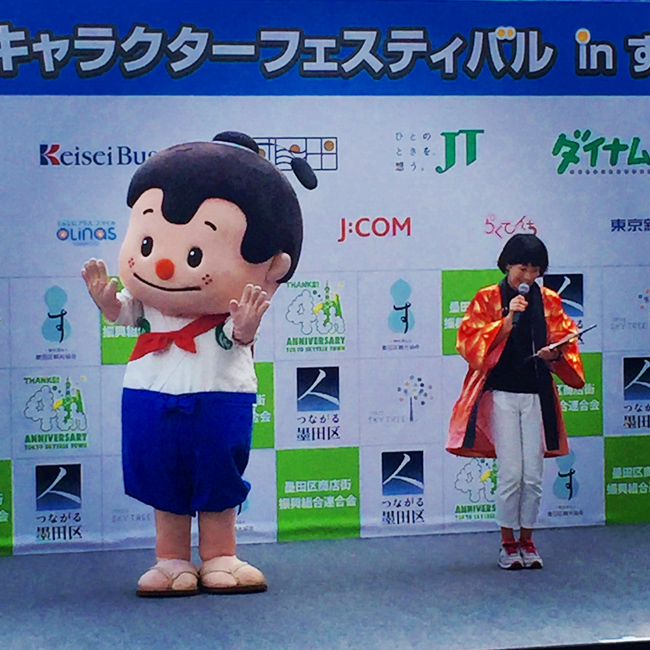 Yamada Ruma
A daruma with a human face!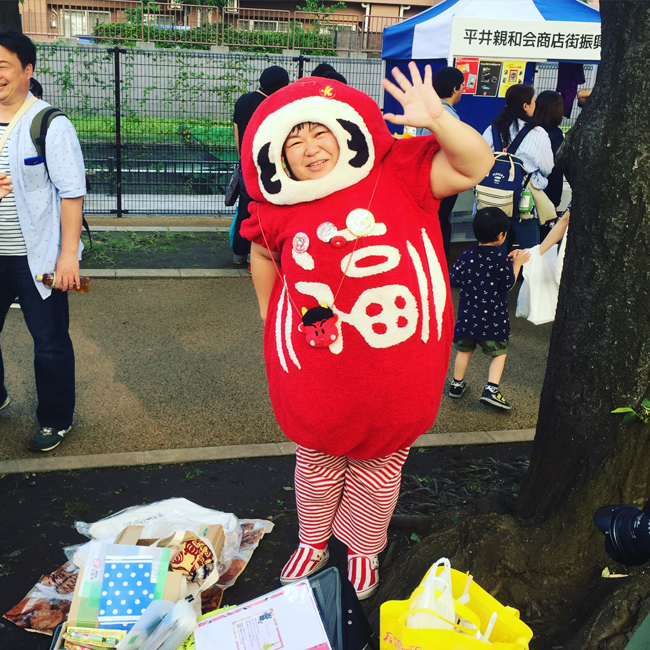 Gunma-chan
The popular Gunma-chan, of Gunma prefecture, wows the audience.