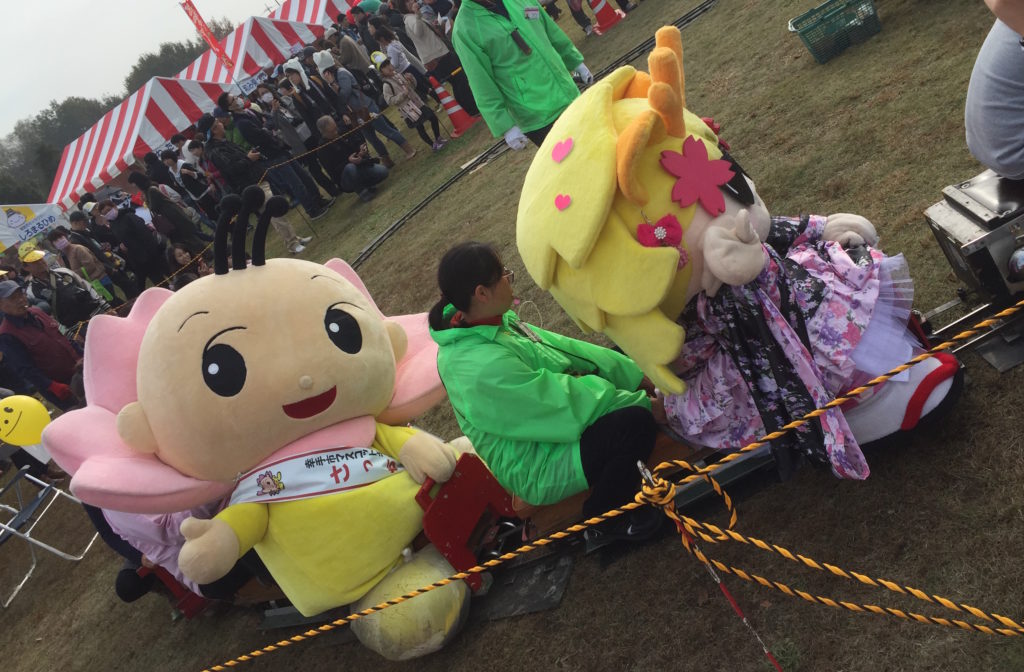 On Sunday I went to the World Character Summit in Hanyu City, Saitama. This is like a Glastonbury Festival for Japanese mascots, with over three hundred of them standing around in a muddy field to promote whatever city, company, or product they represent. The characters perform on stages, and meet and greet their fans. I got a ton of pictures of the various yuru-chara I met, and I'll be posting them throughout the week.
Sanomaru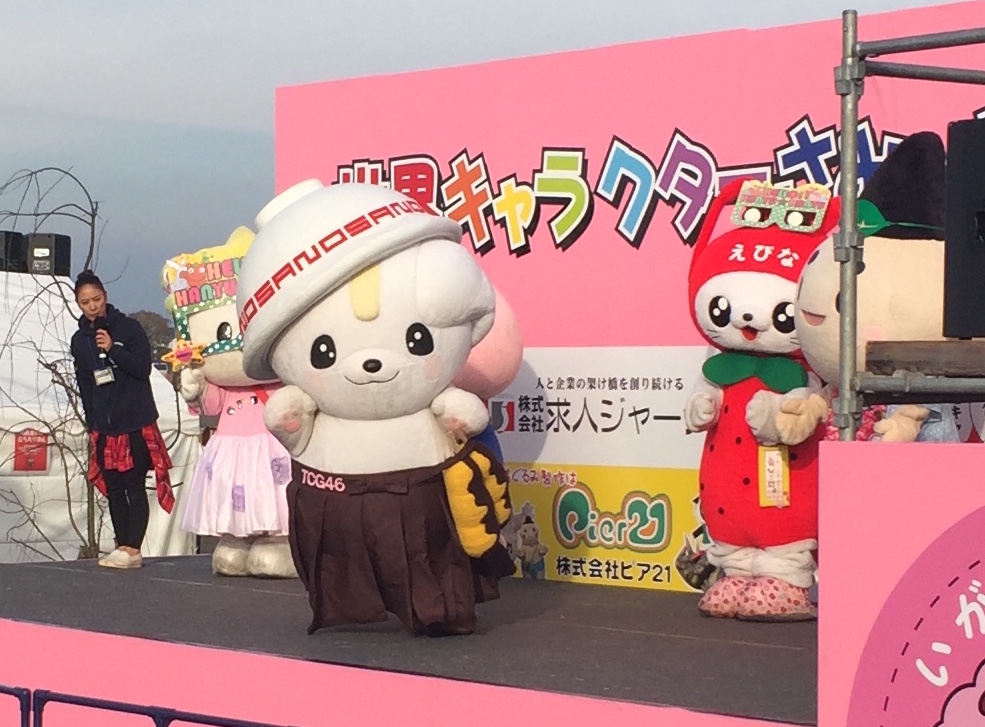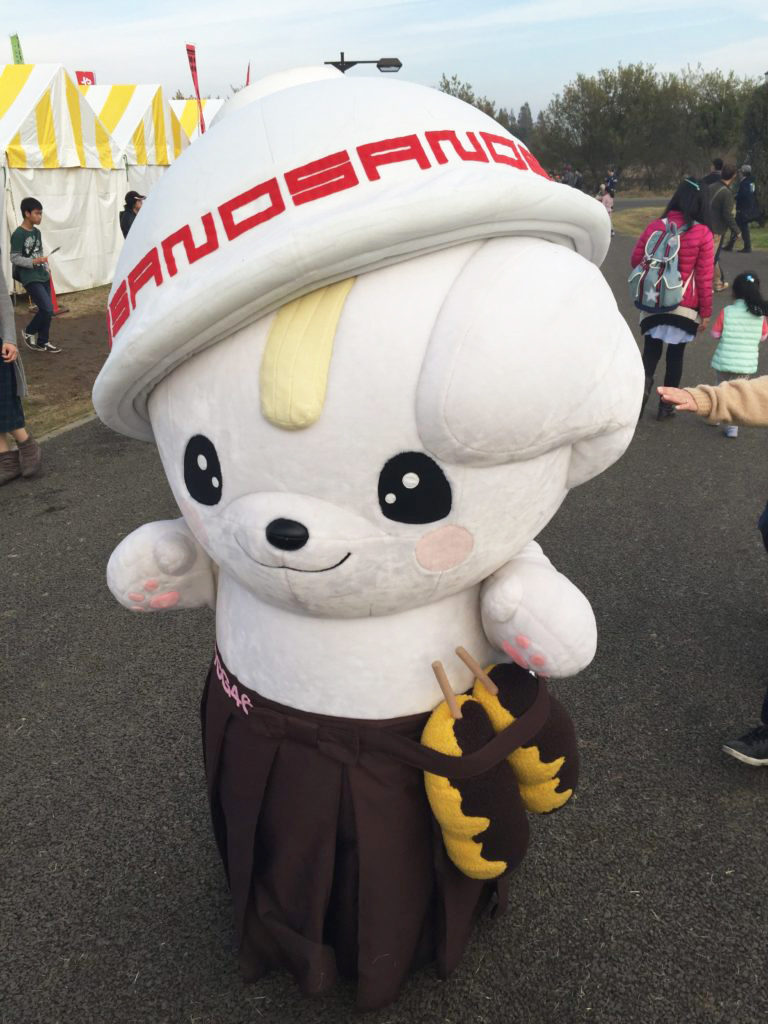 Sanomaru, the official mascot of Sano City in Tochigi, is always a pleasure to spot. Winner of the Yuru-chara Grand Prix in 2013, Sanomaru is an adorable pup with a bowl of Sano ramen on its head. Whoever's inside Sanomaru deserves credit for making him bounce around exuberantly and twitch his nose.
Kyuichiro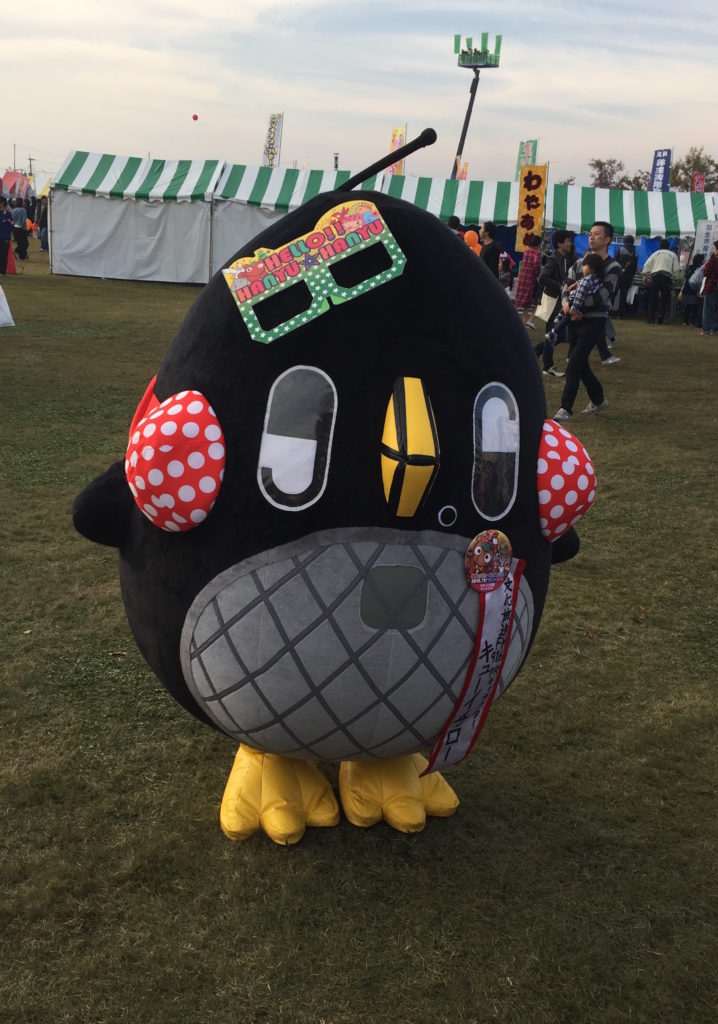 Kyuichiro is a unique creation, named after the frequency of the radio station he's the mascot for, Nippon Cultural Broadcasting. He has speakers for ears and his eyes and nose are in the shape of the frequency: 91.6.
Muuma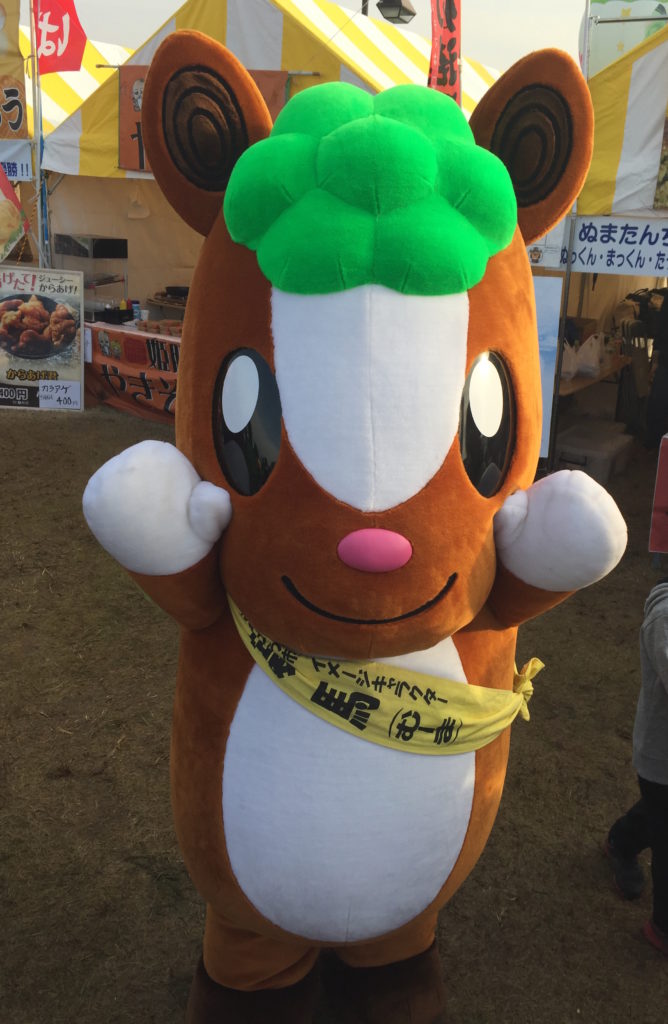 Muuma, the dream horse, is the mascot of Hanno City, in Saitama. I like that funky green hairstyle.
Tsutiy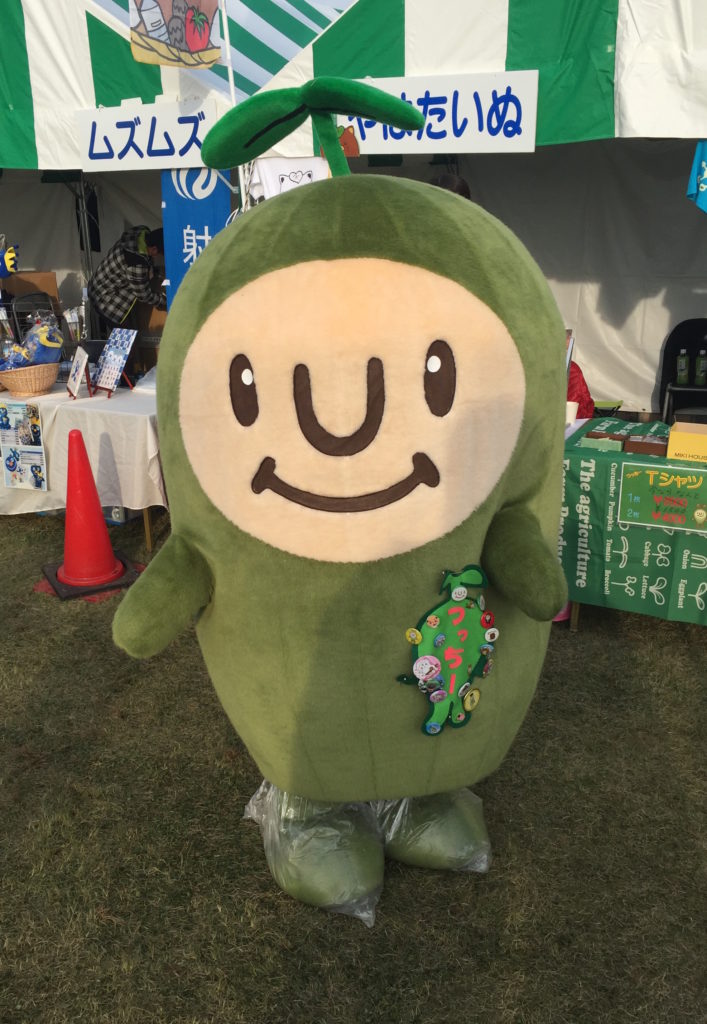 Tsutiy is an earth sprite, and the mascot for a Yamanashi-based agricultural firm called Tsutibokori (cloud of dust). According to his business card (yes, earth sprites carry business cards), Tsutiy is 831 years old and his motto is, "Do not fear mistakes. There are none."
Utochan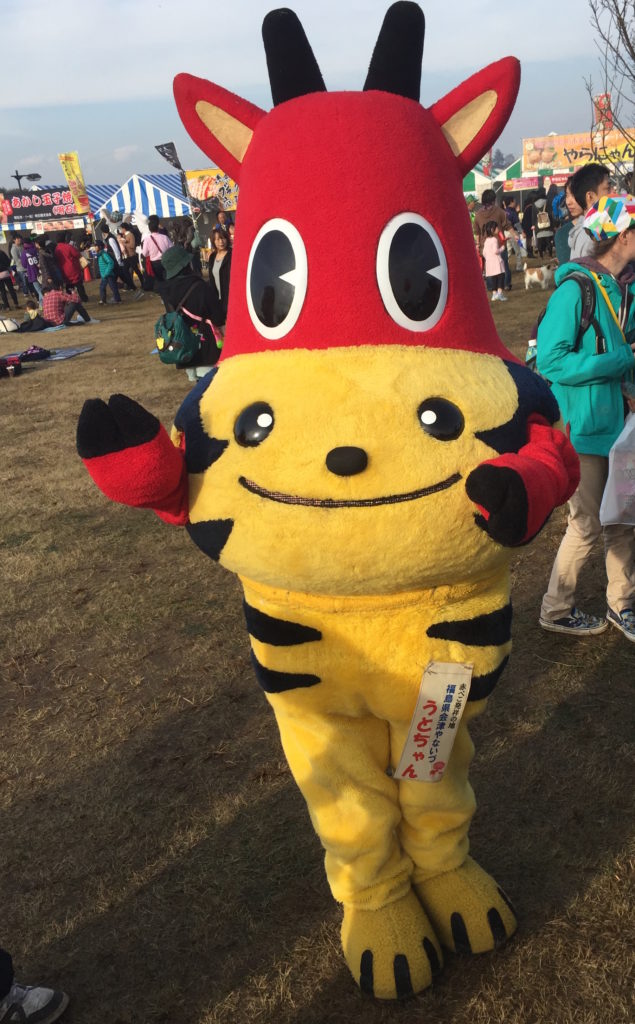 Hailing from Fukushima's Yanaizu town (famed for a "naked festival" held there each winter), Utochan is a combination of the second and third signs of the Chinese zodiac, the ox and the tiger. Presumably his life is a constant fight against the cannibalistic urge to eat himself.
Kumamon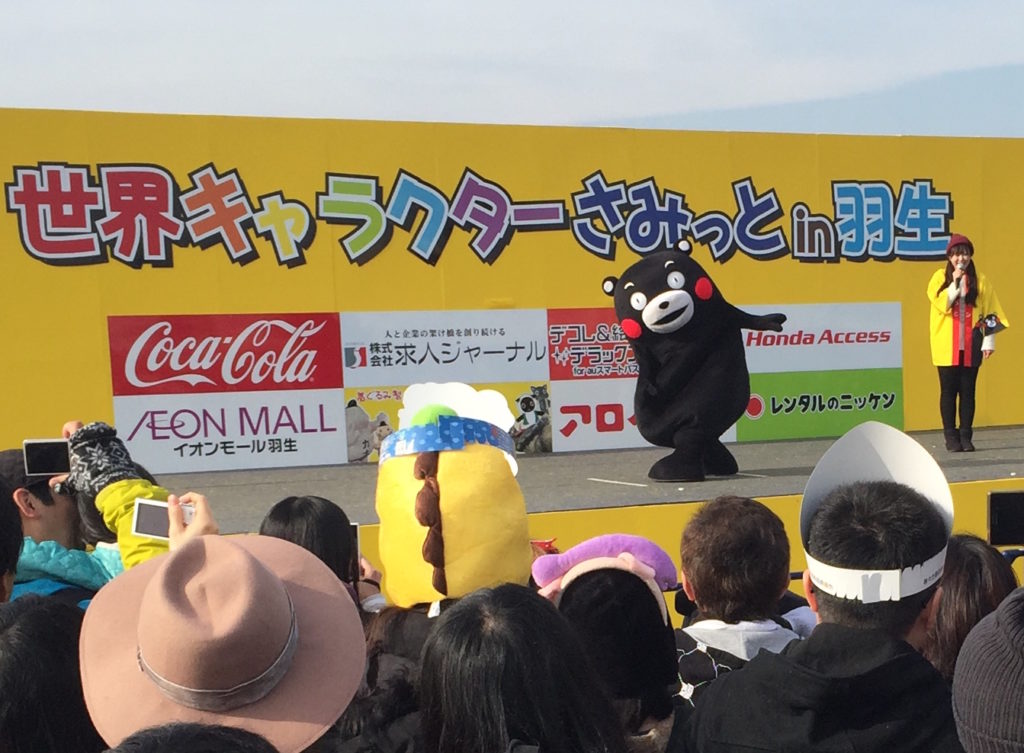 And last but not least for today's posting, Kumamon took to the stage for a few minutes of clowning and dancing. The famed black bear from Kumamoto wowed the crowd with a spirited performance. A middle-aged man beside me was moved to unironic tears.