I went to a disaster-relief fundraising market outside Tokyo's Yurakucho station today, featuring appearances by various local mascots from Fukushima. These characters do a lot to raise money and promote local produce and tourism, as well as helping to lift the spirits of the local residents.
Kibitan
Kibitan is the popular mascot of Fukushima, based on the local "Kibitaki" bird (the narcissus flycatcher). He was originally created for a nineties athletics event.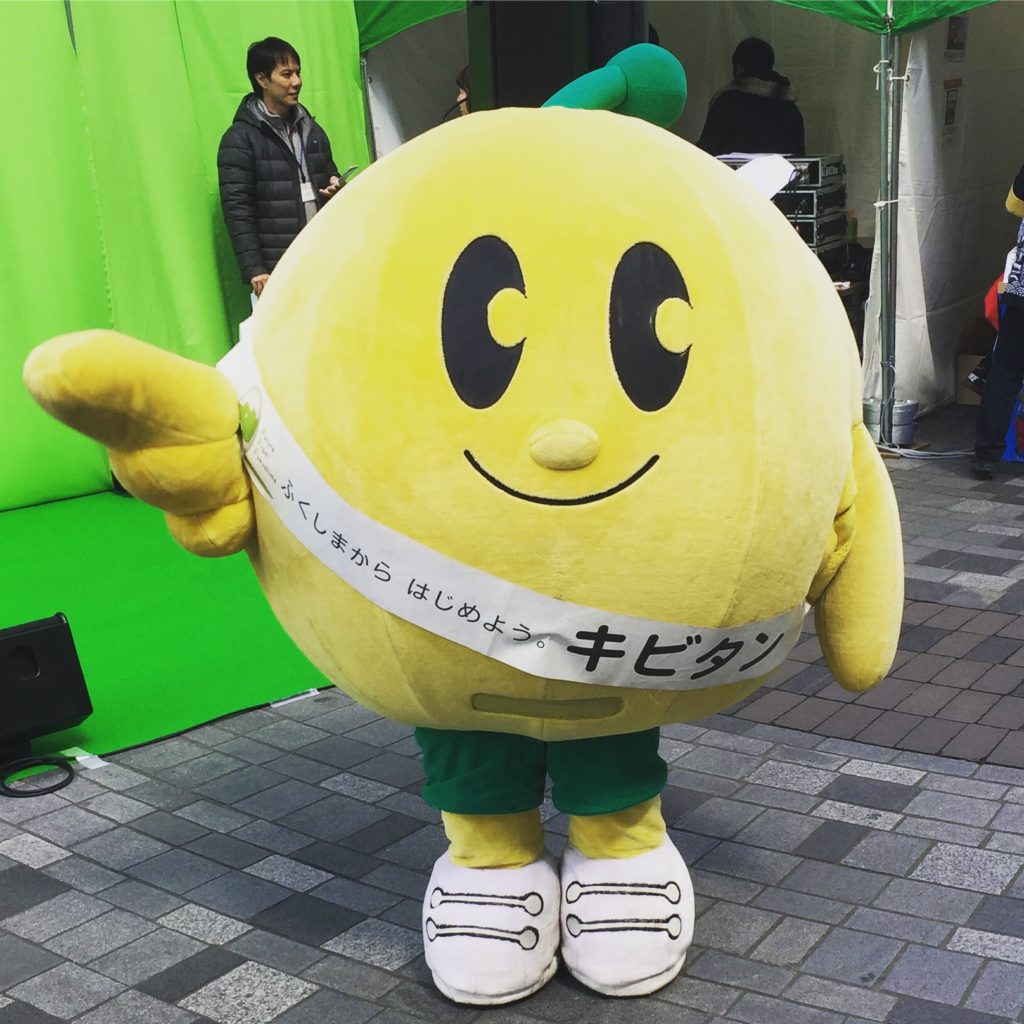 Hula Ojisan
Hula Ojisan is a hula-dancing old man from Iwaki City, Fukushima. He's a fixture at the annual Odori dance festival there.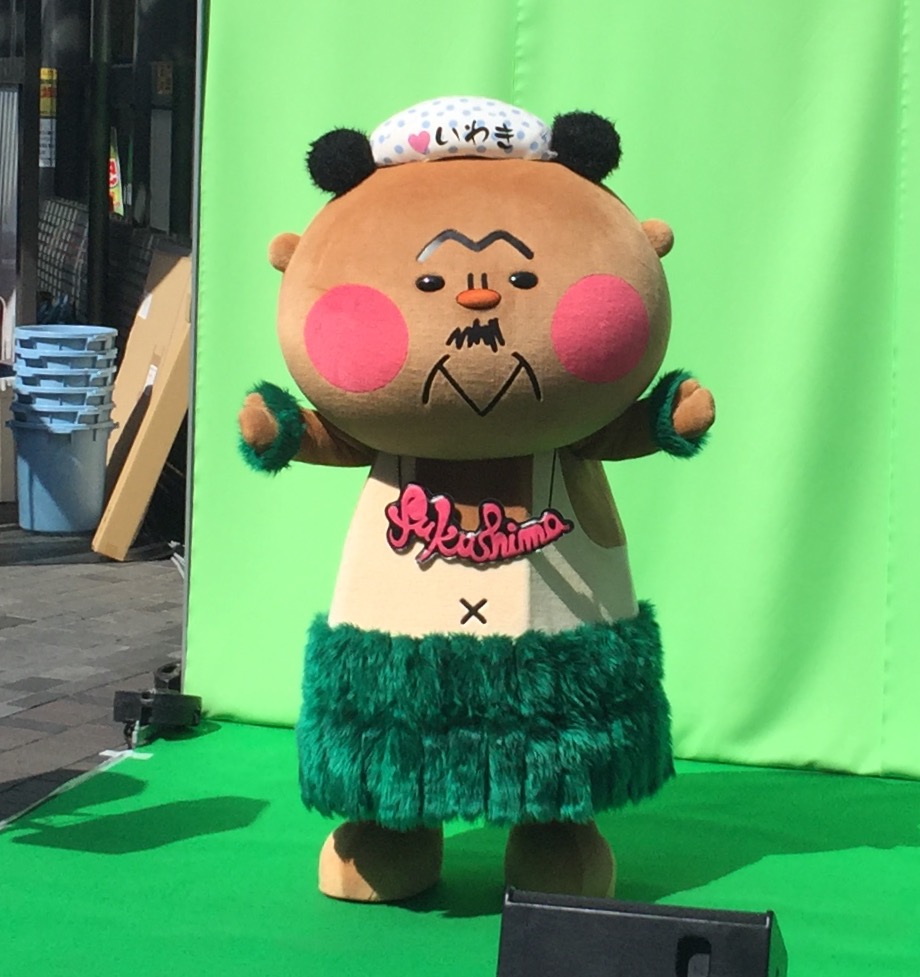 Akabe
From the Aizu region of Fukushima, Akabe is based on the local "aka beko" cow toys, believed to ward off illness.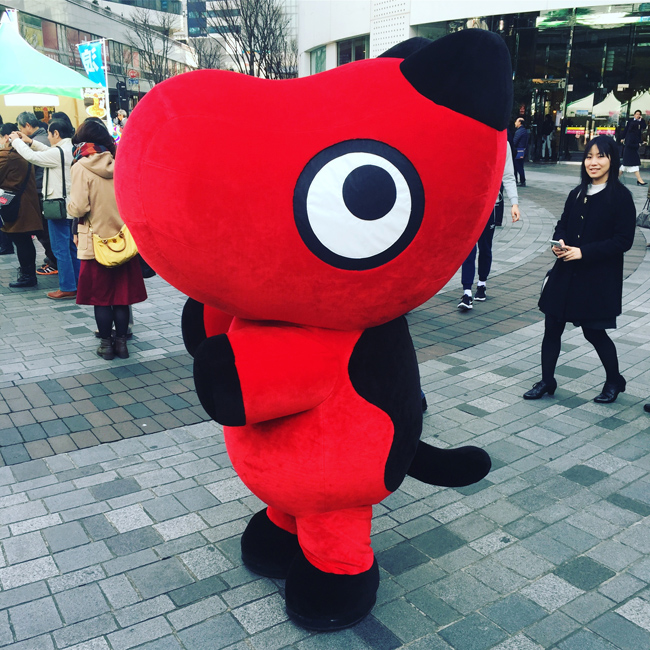 Hotapi
Hotapi is a peach-headed firefly from Koori Town, Fukushima.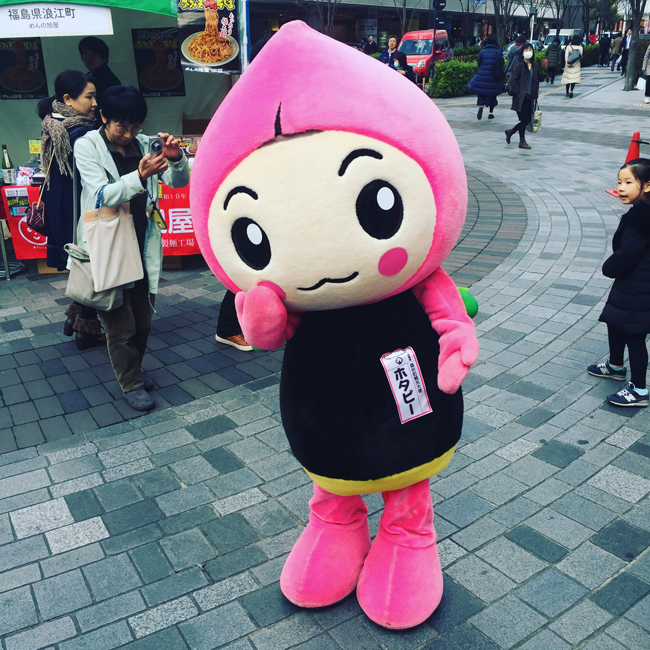 Yaetan
Yaetan is based on the famous Fukushima historical figure, Yaeko Yamamoto, who fought in the Boshin civil war.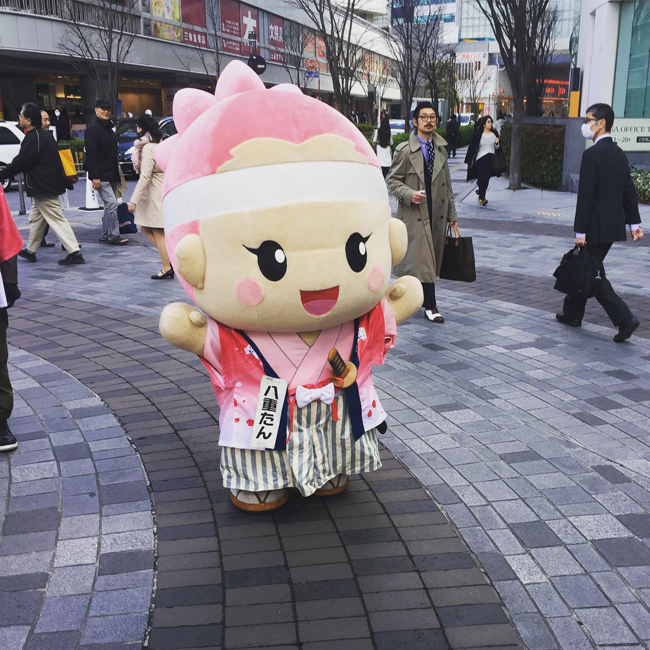 Minnbee
Minnbee is the mascot for Kitakata City, Fukushima.